The actual project : Wega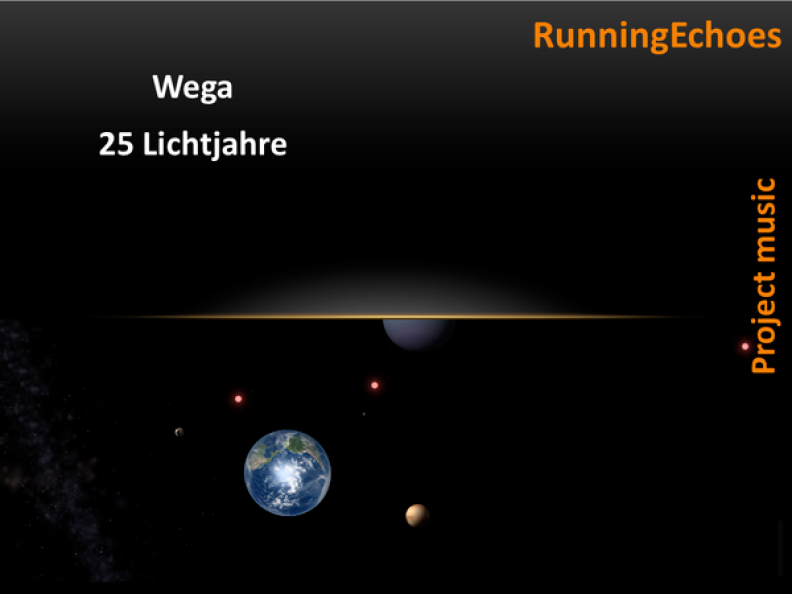 The sky, the stars and the space inspired  us to transform this topic into music.
The result is a mixture of musical sounds with parts that make you dream, and, however, with parts that wakes the listener up again, because rocky elements were used as well.
You can enjoy this special world by listening or watch one of our videos!
Attention! Please make your playback device's volume quieter
or use the volume controller of the audio panel before playing.
CD available approx. mid 2022!
Audio test of "Wega 25 Lichtjahre" - (MP3 quality - Demo length)
14_Die_Stimme_aus_dem_All